Boris Franz Becker ( born November 22, 1967) is a convicted criminal and former world No. 1 tennis player. He was a success right away, winning the first of his six Grand Slam singles titles at the age of 17. Three Wimbledon Championships, two Australian Opens, and one US Open are among his Grand Slam singles titles. He also won three year-end championships, 13 Masters Series titles, and a gold medal in doubles at the Olympics. He was named Player of the Year by both the ATP and the ITF in 1989. He is tied with Pete Sampras and Novak Djokovic as the first male player to appear in seven Wimbledon championships, trailing only Roger Federer.
Becker's personal life has been difficult, and he has struggled with his early success and popularity. Since retiring from tennis, he has pursued a variety of interests, including three years of coaching Novak Djokovic, professional poker, and working for an online poker startup. He was sentenced to two and a half years in jail in April 2022 on allegations of concealing assets in connection with his 2017 bankruptcy.
Boris Becker's Net Worth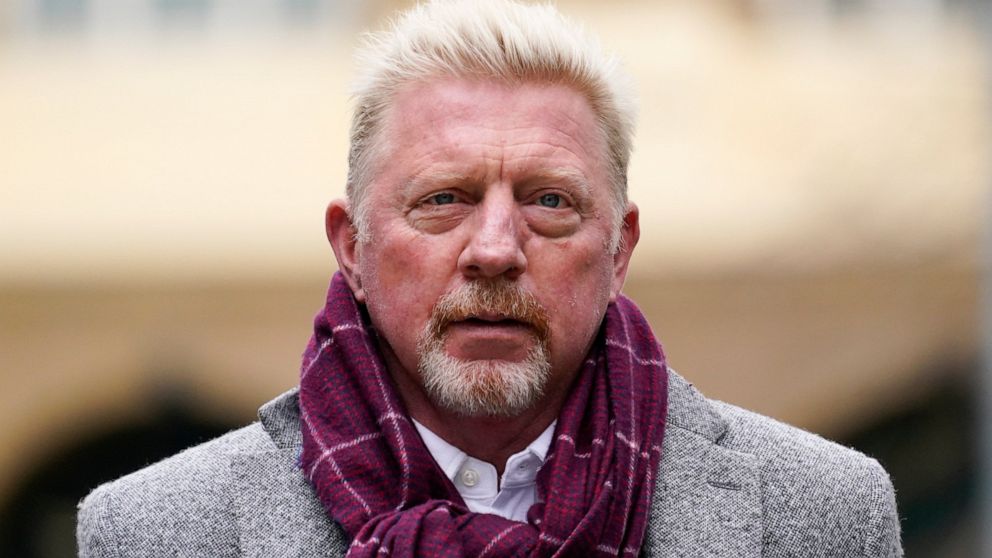 He is a former German professional tennis player and current coach. Becker rose to prominence as a tennis player in a remarkably short period of time. He won Wimbledon at the age of 17 in 1985. He still holds the record for being the tournament's youngest winner. He was ranked number one in the world nearly from the start of his career, which included six Grand Slam victories. Boris won three times at Wimbledon, once at the US Open, and twice at the Australian Open. Following his retirement from tennis in 1999, Becker went on to coach some of the sport's brightest potential talents, including Novak Djokovic.
Becker earned around $50 million during his professional tennis career, according to Becker himself, as claimed during a bankruptcy case in 2022. After accounting for inflation, that equates to about $120 million in today's money.
Boris has faced financial and legal troubles in later life, despite his huge financial success. Boris began challenging a British bankruptcy court in 2017, and the battle is expected to go until 2022.
Boris was sentenced to 2.5 years in prison on April 28, 2022, by a London court for concealing assets during his bankruptcy proceedings. More information on this case may be found further down in the article.
Childhood and Adolescence
Boris Becker was born in Leimen, Germany, on November 22, 1967, to architects Karl-Heinz Becker and Elvira Becker.
Becker learned to play tennis as a child at his father's tennis club (Blau-Weiss Tennisklub) in their town.
Boris began playing competitively at the age of eight, and by the age of eleven, he was competing in the adult divisions. Gunther Bosch was his mentor.
In 1984, he hired Ion Tiriac, a well-known coach, as his manager. He won his first doubles title in Munich the same year.
Read more:  Jim Ratcliffe Net Worth Personal Life, Career, and Many More You Need to Know
Career
Boris Becker won the Tennis World Young Masters in Birmingham in 1985 and his first top-level singles victory at Queen's Club in June.
His first breakthrough occurred on July 7, 1985, when he defeated Kevin Curren to become the first unseeded German player to win the Wimbledon singles title.
Becker successfully defended his Wimbledon championship in 1986, defeating Ivan Lendl in the final in straight sets.
In the second round at Wimbledon in 1987, he was upset by Peter Doohan, the world no. 70 player.
Becker and John McEnroe set a record in the 1987 Davis Cup by playing one of the longest matches ever, which ended with Becker's triumph.
In 1988, Becker helped West Germany win the Davis Cup for the second time, as well as the year-ending Masters title in New York City and the World Championship Tennis Tour's season-ending WCT Finals.
He won two Grand Slam singles titles in 1989, as well as the Wimbledon and US Open finals. In the same year, he defeated Andre Agassi to win the Davis Cup for the second time.
He lost the Wimbledon final and failed to defend his US Open championship in 1990, which was a dismal year for him.
He won the Australian Open final for the first time in 1991, claiming the world number one rating.
Awards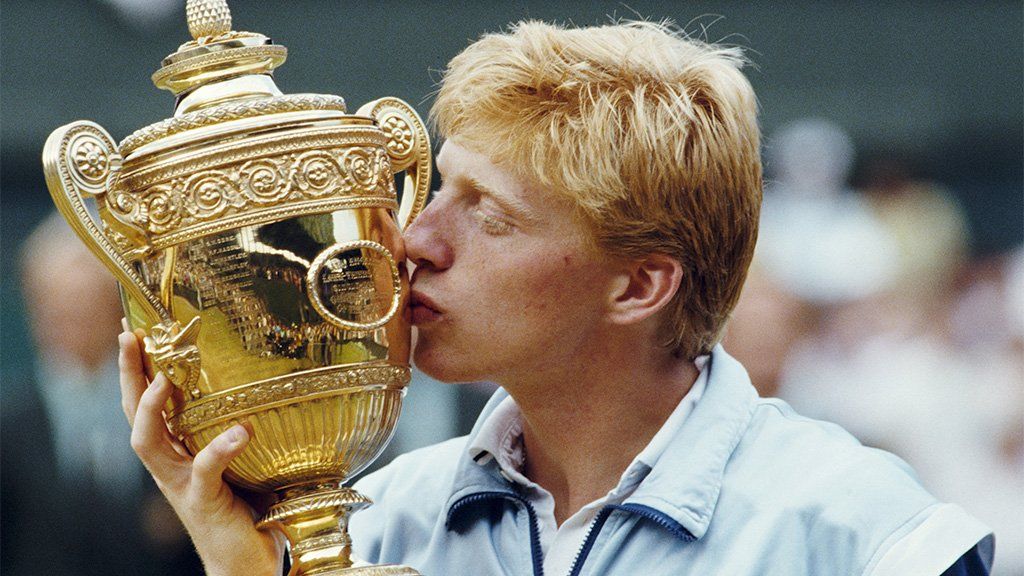 He is the youngest Wimbledon champion and the first unseeded singles champion in the tournament's history (1985). In the ATP Tour championship (1986–96), he won 19 matches against World No. 1 Players, and in the ATP Tour (1987–99), he won 10 matches after losing 0–2 in sets.
He has three professional titles: ITF World Champion (1989), ATP Player of the Year (1989), and ATP Most Improved Player (1989). (1985).
Becker was elected to the International Tennis Hall of Fame in 2003.
Read more: Amanda Bynes net worth 2022:American actress Personal Life, Career, Awards, Relationship and Click Here For More Updates!
Personal History and Legacy
Becker married actress and designer Barbara Feltus on December 17, 1993. Noah Gabriel and Elias Balthasar were the couple's two sons. After Barbara learned about Becker's child outside the marriage, the pair split on January 15, 2001.
Becker acknowledged the paternity of a daughter, Anna, in February 2001, the consequence of a sexual experience with Russian model Angela Ermakova in 1999.
Becker remarried on June 12, 2009, after proposing on a game show to Dutch model Sharley "Lilly" Kerssenberg. Amadeus Benedict Edley Luis Becker, their son, was born in February 2010.