Vinland Saga Season 2 Episode 9 Release Date, Time, and Where to Watch
We talk about the release date and online streaming options for Vinland Saga Season 2 Episode 9 of the Netflix and Crunchyroll anime series.
In this week's episode of Vinland Saga, tensions increased.
In a nightmare, Thorfinn dreams of a younger him going after Einar's cowering family. Thorfinn eventually wakes up screaming.
For once, Thorfinn at least remembers a little bit of his dream, but not much.
Einar then tells him he said "Askeladd" in his sleep.
The other farmhands begin to complain, saying it is unfair that enslaved people and farmhands are allowed to cultivate the land.
Thorfinn tells Einar about Askeladd, admitting that he was the man who killed his father. He then reveals that although he no longer hates Askeladd, he feels empty without him.
Thorfinn can't help the feeling he's forgetting something.
Sverkel teaches Thorfinn and Einar how to fish using a net.
Thorfinn asks Einar if he thinks humans can change. Einar responds that he believes it is possible.
Thorfinn and Einar return to their wheat field to find that the plants have been dug up from the roots.
Einar knows this is the work of the farmhands and leaves to find them.
Thorfinn stops him from using violence against a free man. They tell Pater, who says he will lead an investigation.
Einar tells Thorfinn that, unlike them, Arnheid cannot work her way to freedom.
Thorfinn and Einar encounter the farmhands, and Thorfinn tries his hardest to keep Einar from attacking them.
Einar attempts to punch the main antagonist anyway, but Thorfinn hits the man first.
The two groups then break into a brawl, and Thorfinn sees moments from his past as he falls unconscious.
Vinland Saga Season 2 Episode 9 Release Date and Time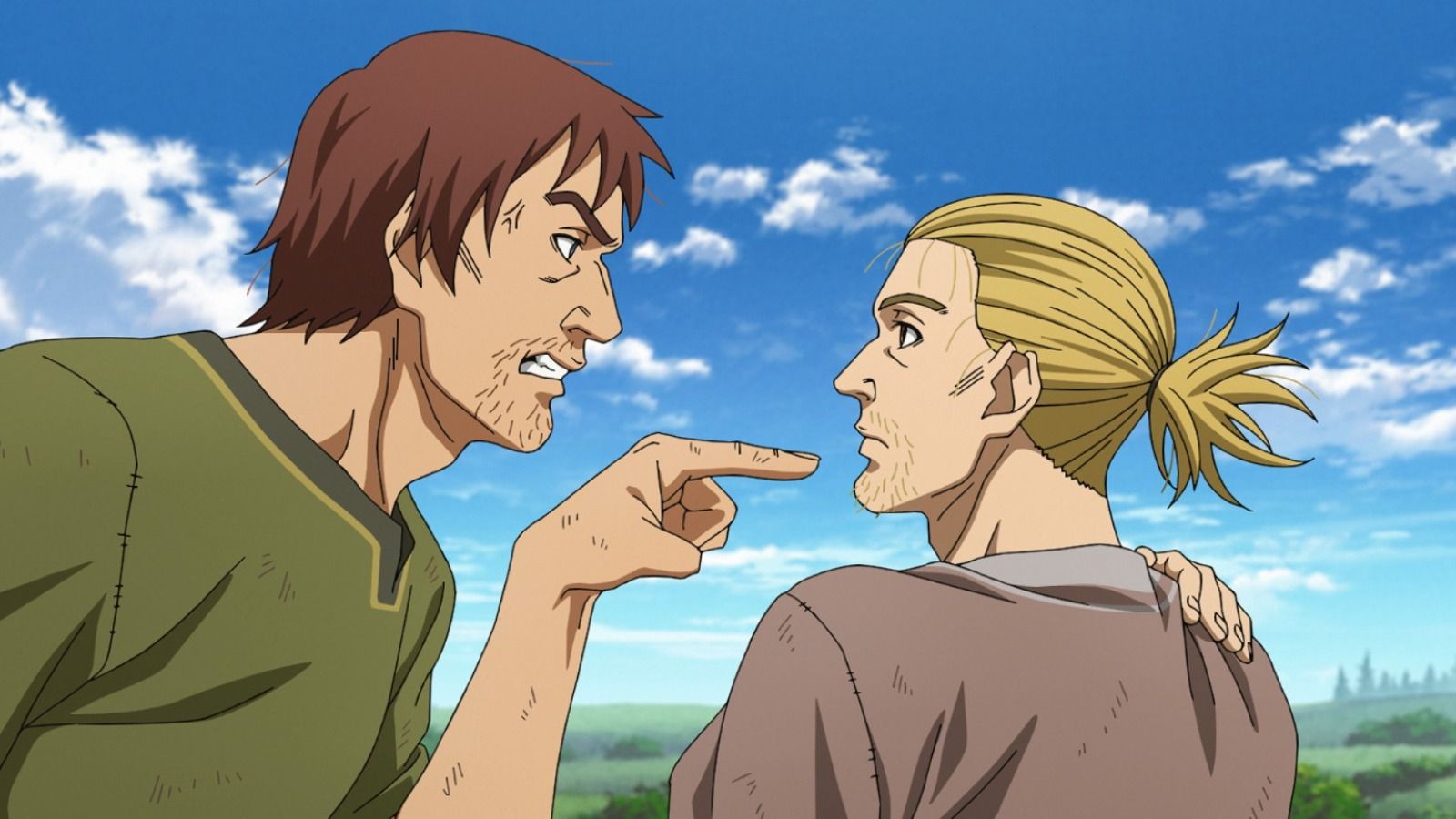 Yuto Uemura and Shunsuke Takeuchi's characters Thorfinn and Einar discovered some of Ketil's (voiced by Hideaki Tezuka) farmhands had ruined their crops. Thorfinn was content to let it go, but Einar was unable to let it fall off his shoulders. Ultimately, Thorfinn stepped in for him and delivered the opening blow instead of him. But now that a fight hasn't started, Thorfinn will undoubtedly pay for those deeds later.
Also Read: Best Anime Shows on Crunchyroll in 2023
Where to watch online
On March 6th, 2023, Episode 9 will be available on Netflix and Crunchyroll. It will be released at 11:30 a.m. E.T. The ninth episode, named "Oath," will run for roughly 23 minutes.
Predictions
With a Netflix or Crunchyroll membership, viewers from all over the world can watch Vinland Saga Season 2 Episode 9 on an aforementioned day.
Despite the farmhands being in the wrong, I see no way that, as enslaved people, Thorfinn and Einar do not get punished for this fight. I imagine Thorfinn will be punished the harshest for technically starting the fight and will end up being whipped.
I don't know if the punishment for attacking a free man is death, but I could see Thorfinn and Einar being spared if Pater finds evidence that the farmhands destroyed their crops. I can't imagine Ketil would be happy with his farmhands either, as the loss of any crops loses him money.