Do Brad and Gigi Have a Baby in Sex/Life Season 2 Episode 4?
We provide a spoiler-filled recap of Sex/Life Season 2 Episode 4, "The Weakness in Me," from Netflix.
If anything, Cooper's (Mike Vogel) fall serves as a case study. The emasculated man, who was unable to save his marriage, mustered up the confidence to try to sleep with any lady who had a pulse in order to drown his grief. Many men struggle with the good guy syndrome. Being "kind" is said to be the antidote to having a happy relationship with a lady. Cooper has discovered that the solutions to life's issues do not lie in "being kind" rather than "being good". Because being a kind guy hides their true selves, nobody wants one. Cooper's background as a villain began as being a good guy.
The tension intensifies in Episode 4, entailing the protagonists in choices that could alter their lives.
Sex/Life Season 2 Episode 4 Recap
At his brother's apartment, Cooper begins Season 2, Episode 4 by having sex with a different woman. Since the separation, he has been adding bodies to his total. She is a junior at NYU and attends there. When Cooper finds out, he is immediately embarrassed of himself. Cooper must take the walk of shame in front of his brother and his boyfriend. Cooper's brother interrogates him and mentions how concerned Francesca is.
Cooper admits to having a run-in with Billie to his brother. The emotional effects of the breakup have not affected him. He is advised by his brother to address his emotional turbulence and reduce collateral damage.
Also Read: Best Sci-Fi Movies on Netflix in 2023
Why Is Brad Being Sued?
Billie finds out that because of his label, Brad is being accused of fraud. When Billie tells Sasha about it, she expresses shock and incredulity because she thinks Brad is innocent. Sasha advises Billie to "do nothing" despite the fact that she wants to assist Brad.
Billie thinks Brad right now needs a friend. In the meantime, Gigi reassures Brad of her support and reminds him that she is his wife. Brad then consents to meeting Billie in his loft. Sashascoffs at this situation since he knows what will occur.
Billie Meets Brad at His Place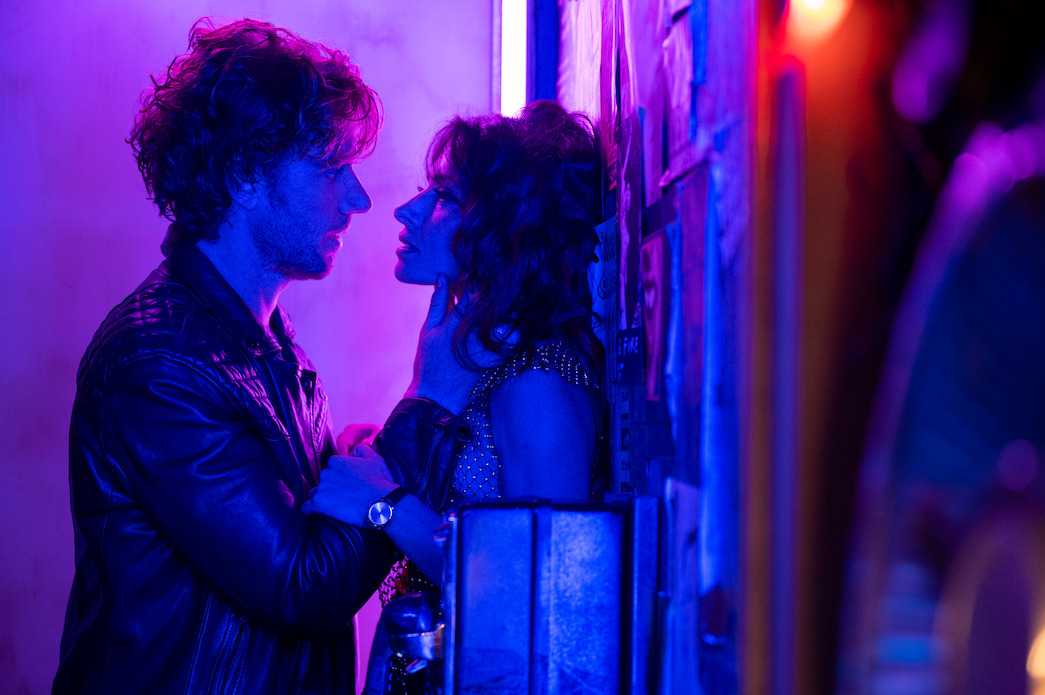 Billie consequently meets Brad at his home. The cot and the transformed space, which is now ready for a family, catch Billie's eye. Billie notices the brand-new couch right away. Gigi has changed a lot. Brad acknowledges his mistakes, but he has no idea how the fraudulent activities came to be. He had always believed he could support his family. Billie assures Brad that he will make a wonderful father as tears stream down her face.
Billie tells Brad that he shouldn't kiss her as he is about to do so after he tenderly holds her hands and rubs her face. Billie resists Brad's advances for a kiss since she is aware that this is not who she is.
Why Does Sasha Break up With Kam?
Sasha is receiving a lot of flak and is charged with being anti-feminist. She discusses this issue with her agent, Mick. She is instructed by Mick to stop her relationship with Kam so they may continue to portray her as a "independent lady."
Later on in the episode, Sasha visits Kam, and they simulate being a doctor and patient while engaging in sexual activity. Sasha then informs Kam that they will be together in secret but must call it quits in public. Kam worries that she is compromising her ethics for the sake of the brand. He believes she is being used by her agency.
Kam is unwilling to help with the storyline that she and her agent have decided upon. He challenges her to make a choice since he won't live a lie. This seems to be the end of Sasha and Kam's relationship.
Why Does Trina Apologize to Billie?
However, Billie and Trina wind up having a spa treatment following the events of the previous episode. They have to massage seaweed on their body to get rid of all the "bad energy," which is quite awkward.
Trina apologises to Billie for her actions with Cooper and expresses regret. She is embarrassed. Billie's decisions make Trina envy. Billie encourages Trina to make courageous decisions and promises to assist her. Unexpectedly, the women's spa treatments heal them.
Billie admits to visiting Brad at the spa, and something almost happened there, but she couldn't because she had a boyfriend. After that, Gigi texts Billie to schedule a meeting.
Also Read: What's Coming to Netflix in March 2023?
Do Francesca and Cooper Break Up?
Cooper wants to speak with Francesca, but she orders him to leave because she is aware of what he has done.
Knowing what Cooper did with his wife Trina, Devis was also present. Francesca wants to make Cooper look bad. Francesca accuses Cooper of making her the "w***e of Wall Street," despite his attempts to apologise to her. Cooper acknowledges that he had affairs with numerous other women in addition to Trina.
Why Does Gigi Ask Billie to Leave Brad Alone?
Francesca now thinks that he contributed to the breakdown of his marriage to Billie. It's official; Francesca and Cooper are no longer together as she walks away.
Meets Gigi and Billie. Gigi admits that she is aware that Billie and Brad met there. Billie argues that she stood by Brad as a friend, despite the fact that she thinks something happened. In their relationship, Gigi refers to Billie as a ghost and believes that they are not together because they are expecting a child. Despite the extensive makeup she has applied for the modelling assignment, she becomes heartbroken and begins to cry.
Sex/Life Season 2 Episode 4 Ending Explained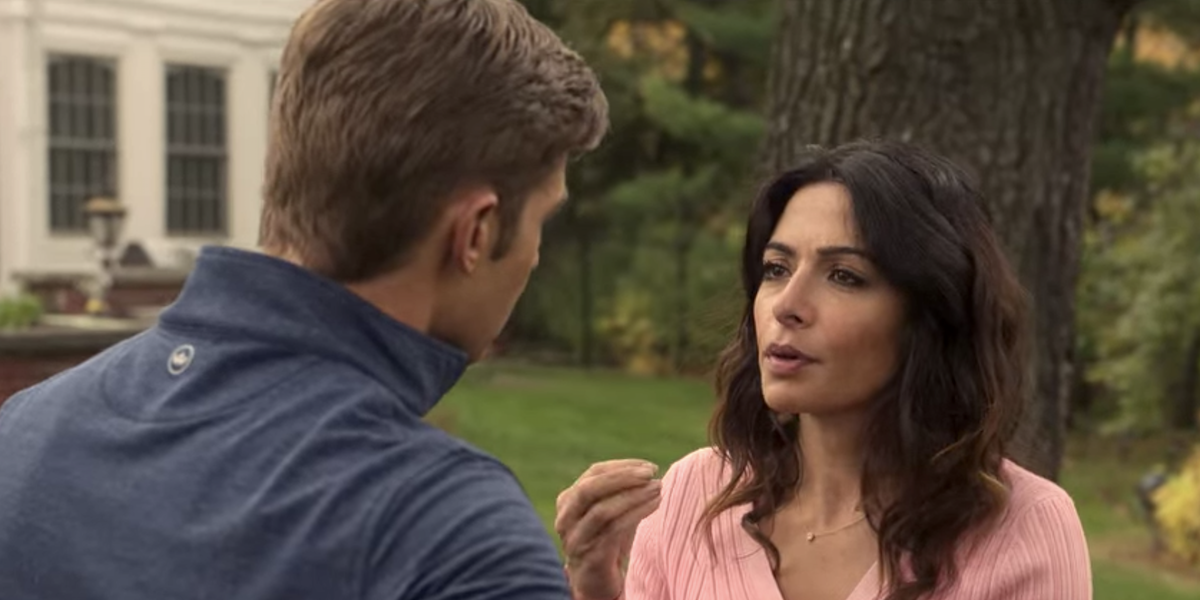 Billie has her chance now, Gigi advises her, so take it. She begs Billie to give her the opportunity to meet Brad. Gigi requests that Billie keep Brad to herself.
Does Billie Give Majid Another Chance?
the drunk After the bartender refused to serve him a drink, Cooper becomes irate. But, Emily soothes him, and he is shocked to see her at the same bar. Emily is aware of his impending divorce. She reassures Cooper that divorce anguish is common. Cooper believes he is not the man he thought he was and feels like a phoney. Cooper hears Emily say she understands his heart. She declares her affection for Cooper. When Cooper tries to kiss Emily, she refuses since she can see he is intoxicated.
Brad sends Billie notes telling her how much he misses her because he can't stop thinking about her. Majid eventually confronts Billie with flowers, though. Majid explains to Billie that he needed money badly but that there were conditions attached: he had to have sex with the investor Crystal. He has since explained the rules to Crystal and has asked Billie for another opportunity.
Also Read: Netflix on Switch: Is It Feasible to Download or Stream?
Do Cooper and Gigi Have a Baby?
Surprisingly understanding is Billie. She acknowledges seeing Brad. Although nothing actually occurred, she informs Majid that it nearly did. Majid informs Billie that it would be foolish to act as though they didn't both have pasts. Billie invites Majid to her flat, where they engage in sexual activity. She is told by Majid that he will perform any sexual act for her. They travel to the fair and engage in sexual activity on a ride.