Sex/Life Season 2 Episode 5 Recap
We provide a spoiler-filled recap of Sex/Life Season 2 Episode 5, "Future Starts Today," from Netflix.
We were all aware that it would get to this point given how devastating divorce is. Billi (Sarah Shahi) and Cooper (Mike Vogel) undoubtedly needed to part ways, but was there no chance of them getting back together? In these circumstances, feelings are too strong, and unspoken words are not revealed. Sex/Life Season 2 serves as a timely reminder to find common ground for a happy marriage and avoid divorce at all costs.
Sex/Life Season 2 Episode 5 Recap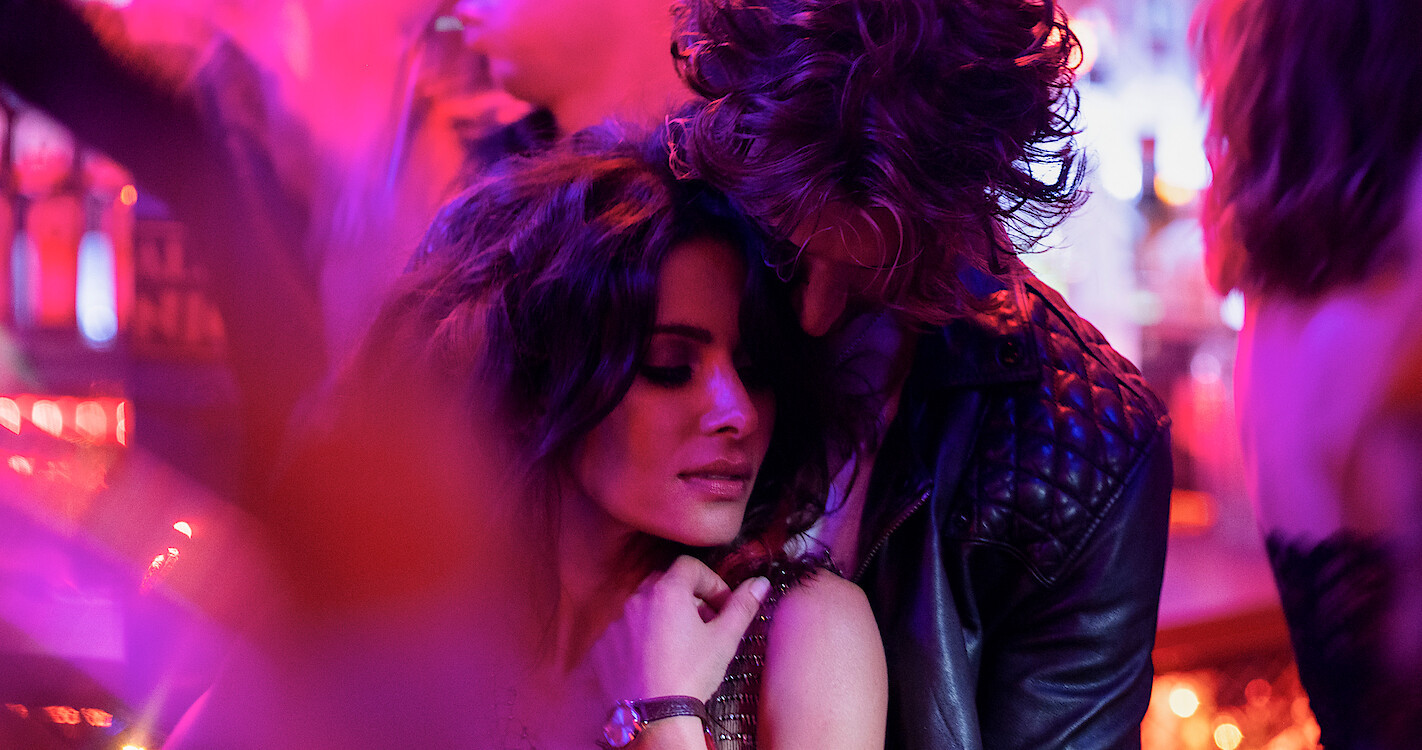 Why Does Sasha Miss Kam?
In the first scene of Season 2, Episode 5, Billie and Sasha are out for a jog together when they see Sasha's most recent endeavour advertised on a billboard. Sasha sacrificed love for her career, but she will always be more successful. As soon as she realises she is missing Kam, she engages in mindless sex, including threesomes, rather than telling him. Billie is having fun having sex with Majid in the meantime.
Sasha encounters Kam and confesses her longing for him as she enjoys yet another professional victory.
Sasha tells Kam later in the episode that while her professional success has been good, it has not been the same without him. It has been difficult without her, Kam acknowledges. Kam's hand is held by Sasha, who gives it a kiss. She tells him how much she loves him and longs to be with him.
Also Read: Best Romance Movies on Netflix in 2023
Do Billie and Cooper Finalize Their Divorce?
Billie realises that the day has finally come for her divorce from Cooper to be completed. She understands that getting a divorce implies violating the vows and failing. Even if she may go on, it still affects her. She is struck by this reminder, particularly when she must call her son Hudson and comfort him. Her previous life is now over.
Billie is feeling sad and wonders if her life with Majid is real, but Majid tries to reassure her. Majid is informed by Billie that she never discusses her kids with him. Majid acknowledges that he has never dated a woman who has kids before and says he wants to get to know Billie completely. On the day of the divorce, he wants to meet her kids (D-Day). This seems like a really bad idea.
Thus, Cooper and Billie make their way to the divorce court to complete the process. Eight years of marriage were reduced to paperwork, according to Billie. Backstories depict their lovely wedding and beginning of a life together. It's a depressing critique of contemporary marriage. Cooper answers the judge's question on if all efforts at reconciliation have been made in the present. Billie signs the divorce documents while experiencing anguish. Cooper is emotionless.
Billie runs after Cooper and hugs him after the event. Billie explains to him that they cannot honour the good times in their marriage while condemning the mistakes they made. Cooper starts sobbing as she recalls the wonderful times they shared. He excuses himself from thinking about it and leaves. Afterwards, Billie informs him that they cannot leave it like this and lets him know that she wants to introduce her new partner, Maajid, to her kids.
Dev, who wants to celebrate the divorce and party, picks up Cooper, though. Cooper joins Dev and makes a polite exit from the discussion. Coke is brought out, and Dev offers it to Cooper. They drive off after he gives it a whiff.
Billie Meets Brad's Son, and Majid Meets Billie's Children
Billie encounters Brad as she is out with her kids and he is enjoying the park with his infant son. She respects Brad as a father. It is the nicest thing that has ever occurred to him, Brad says Billie. He further says that although he lost the business as a result of the fraud allegations, it doesn't matter because he enjoys being a father. When Billie inquires about Gigi, he is somewhat evasive, responding only that "she loves her son." The encounter between Majid and Billie's kids that follows is uneasy.
Billie finds it endearing that Majid and Hudson click right away.
Cooper Parties with Dev, but He Is out Of Control
Cooper indulges in drug and alcohol use while having a party in a hotel room. Cooper downs a large line of coke because he can't get the memories of him and Billie out of his head. A chair is grabbed by Cooper, who launches it off the balcony. It causes the windscreen of a passing car to shatter. As soon as they hear the car alarm, Cooper, Dev, and the women erupt in joy.
Cooper finds out that the women are sex workers and immediately wants to stop partying. The women are paid by him to spend all night having fun.
Sex/Life Season 2 Episode 5 Ending Explained
Why Does Kam Ask Sasha to Leave the Country with Him?
Kam hesitates and tells Sasha he wants to talk to her first as they are about to have sex. Sasha, though, is longing for intimacy. Kam is powerless. After having sex, Kam tells Sasha that intimacy has never been an issue and informs her that his company is growing internationally. In a month, he will be departing the nation. To move past her, he yearned to depart. Sasha is hesitant when Kam asks her to travel with him out of the country.
Also Rea: Best Documentary Series on Netflix in 2023
Majid Visits Billie's Family Home
Billie and Majid continue their family outing. At his restaurant, Majid gives the kids dessert. Majid is invited to see Hudson play soccer. Majid pulls Billie outside for a passionate kiss as the day is going well, but she reminds him that she cannot leave the kids. She invites Majid to stay with them in Connecticut so he may attend Hudson's soccer game the next day.
When Majid gets to Billie's residence in Connecticut and finds her in mother mode, dating a separated mother becomes a reality. After the kids are in bed, Billie invites Majid to have a shower with her. Majid notices her and Cooper's wedding photos as they ascend the stairs, but she assures him that she intends to move them. They then engage in sexual activity.
Cooper Crashes a Car
In the meantime, Cooper is driving wildly while riding in a Lamborghini with one of the women. She constantly bringing up Connecticut, which makes him think of Billie. She is informed by Cooper that he is unwilling to discuss Connecticut. The woman is making him angrier, so he keeps driving more quickly. He sobs as memories of him and Billie flood back to him. In the end, he crashes into Dev's car. His vehicle flips over.
Billie wakes up in the middle of the night to her phone ringing. She's probably about to hear some awful news.