Mayor of Kingstown Season 2 Episode 5 Recap – who dies in "Kill Box"?
Who dies in "Kill Box"? | Mayor of Kingstown Season 2 Episode 5 Recap appeared originally on Ready Steady Cut.
This article contains spoilers for the Paramount+ television show Mayor of Kingstown's Season 2 Episode 5, "Kill Box."
Milo's (Aidan Gillen) cursed fortune, which is already causing several fatalities, and the transfer of the four main criminal bosses of the area from tent city to a completely different prison, one that is totally out of Mike's control, are currently Mike McLusky's (Jeremy Renner) two main difficulties.
While the crime lords apply their own pressure in Episode 5, Mike tries to diffuse both of these circumstances. Bunny (Tobi Bamtefa) and the others merely want to be released as soon as possible because prison life is difficult and unpredictable. Otherwise, they risk being targeted or killed. In yet another episode of Mayor of Kingstown, Mike has his hands full.
Mayor of Kingstown Season 2 Episode 5 Recap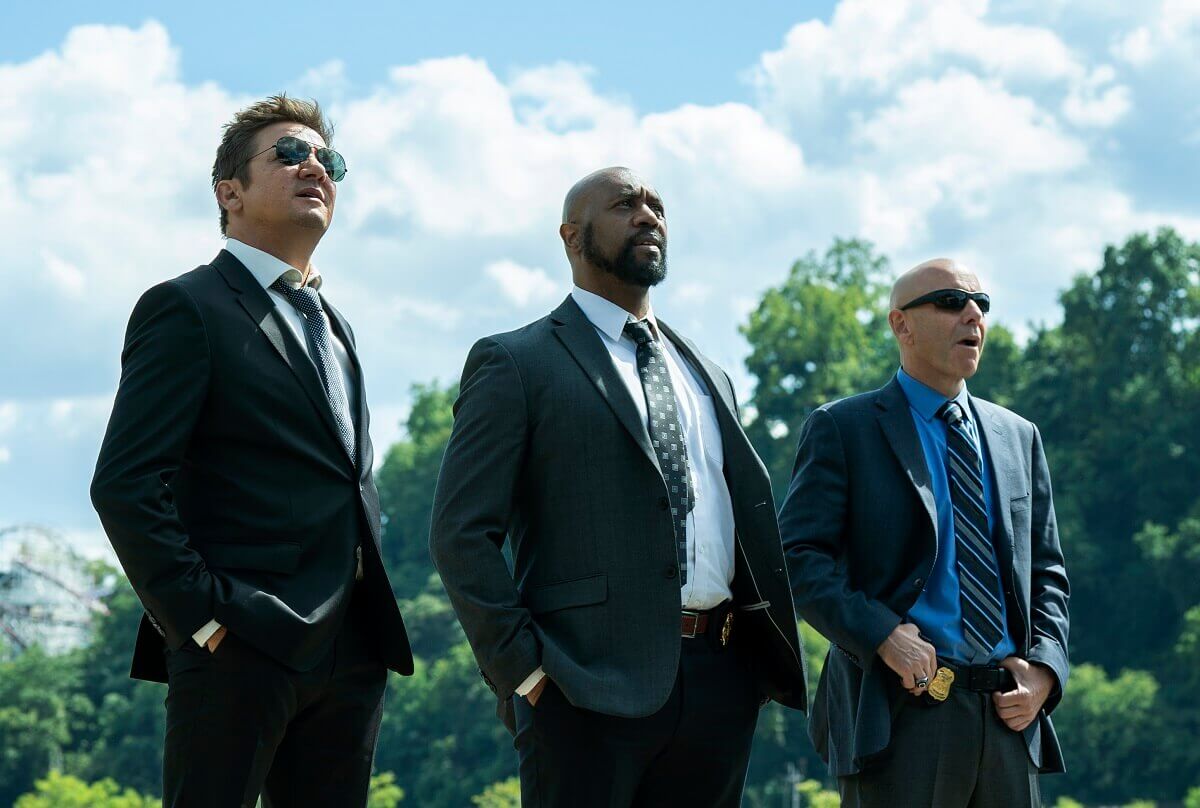 Bunny and the others have been sent to another jail. Following this significant upheaval, all of the inmate's family members show up at Mike's offices to inquire about the location of their loved one.
However, Bunny's cousin Rhonda skips ahead in line. In a private conversation, Mike tries to soothe her by pledging to safeguard her business while he looks for Bunny and eventually manages to free him. But how many times did Mike repeat the same empty promise? On the inside, others are beginning to experience the same emotions and worry that Mike won't survive. These worries become painfully apparent as Bunny witnesses a prisoner plunge to their death, leaving their inside organs strewn across the floor.
Carney serves as Mike's internal eyes and ears. The prison officer tells Mike where two crime bosses are, but he hasn't yet located Bunny. The Crips leader soon makes an appearance on the yard to survey the situation. Bunny receives an update from Raphael on the situation, informing her that Bunny is safe because they have an army inside. A man collapses on the yard floor in the middle of a seizure and begins to cough up blood. Carney recognises Bunny among the spectators.
Also Read: Paramount Plus Reconnects Criminal Minds With Real Cast
What Happens to Horace's Wife?
Mike concentrates on his other problem while looking the other way. Horace, the person who dug out Milo's money, was killed for his role in the discovery. Mike is concerned that the number of fatalities will increase until Milo regains possession of the bonds. Kylesuggests Since it's now personal, Mike can't simply let the Russian mobster walk away with his riches. Then Horace's wife is discovered dead. They need to transfer the bonds before they are seized from them since Mike is afraid she has spilled the beans.
The four crime lords are all united in one prison when Kareem chats with them. He speaks honestly, acknowledging that he was not a part of Mike's arrangement, that he is unsure of when or when they would be released, and that he is unconcerned about it. They must get along during this shift, according to Kareem, or there will be dire repercussions. After Kareem leaves the room, the Bloods leader is honest and declares that he is taking back control because he has had enough of Mike's empty promises.
What Happens to Milo's Bonds?
Kyle McLusky is told he can return to work in other scenes. Mike visits Rhonda and gives her his contact information. Milo and Joseph are to meet. The only two people who knew the whereabouts of the bonds were murdered by Joseph, which incensed the Russian boss. Milo promises to make things right, but he doesn't harm or penalise Joseph for his foolishness. The bonds are subsequently taken by a hooded man from the evidence locker, and Stevie informs Mike of the unfortunate development. Mike commands Stevie to remove the tapes and track down the offender.
Mayor of Kingstown Season 2 Episode 5 Ending
As the story comes to a close, Carney is able to reach Bunny in his cramped prison cell via a phone. On the other end of the line, Mike guarantees that he will free Bunny from jail (again) and set him up with a business to run while he is behind bars. The next day, they actually meet, however Bunny is not very amiable. Bunny is warned by Mike not to make any foolish decisions, but the Crips boss no longer believes Mike. He tells Mike that he will handle things his way and that he is regaining control. Shortening the discourse, Bunny requests to be returned to his cell. On the way, Bunny is stopped by dishonest prison officers, who severely beat him before dragging him to the "death box," often known as solitary confinement.
Who Dies in "kill Box"?
Carney calls Mike at the end of the show to discuss this tragic situation. Bunny has been placed in the killing chamber. To immediately fix this issue, Mike contacts Kareem, but Kareem doesn't pick up. The Bloods leader is then ambushed inside his own cell, where he is shot dead.
On the inside, life is horrible, and Bunny knows he must leave right now. He might still require Mike's help.
How did you find the fifth episode of Season 2 of Mayor of Kingstown? Please leave a comment below.